Lead Generation
Websites made easy developed a unique groundbreaking LEAD generation Tool available in all our car dealer websites. Dealers are receiving record numbers of leads by offering a FREE Full Car History report on every vehicle displayed on their website.
Buyers expect to pay $36.95 for this report so when it is offered FREE they are willing to hand over their contact details in exchange. Reports only cost dealers around $10 each and they only have to do one per vehicle no matter how many requests from buyers are made.
Car History Reports available on your own website
With Website Made Easy you can have Car History installed on your website for your customers to download absolutely FREE reports about any car they are interested in, car history reports are stored in your EasyCars software which links them directly to your website. They can be accessed anytime, anywhere, for unlimited times.
What will your customers see when they click on Car History on Your Website?
The below window will open on your page to guide your customers through the report generation process, once they fill in their details and submit the form, the report will be automatically sent to them, and you will have their details stored in your database.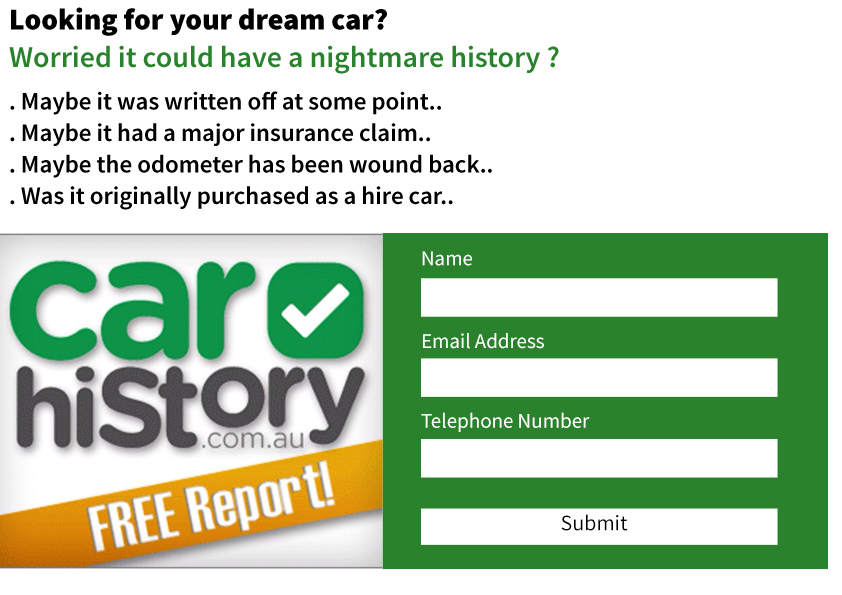 What will your customers get
Every Websites Made Easy website can get car history report feature available to be used by customers directly on your dealer website.
The full Car History report not only satisfies encumbrance data, it is a powerful sales tool. The full car history report provides your customers with peace of mind. One of the biggest concerns that buyers have is the true history of a vehicle. If you are willing to provide Full Car History reports on every vehicle, you must provide quality cars. Reports include the following data;
Written off/stolen status
Odometer checks
First sale listing
Insurance claims *EasyCars dealers receive special dealer rates
How much does it cost?
Car history provides EasyCars dealers with the full report for only $10.65 +GST, while if you or your customers were to purchase the report directly from CarHistory it will cost $36.95.
You will get a single monthly invoice from Veda, so you no longer need to enter your credit card details every time you or your customers buy a report, you will only pay 10.65 +GST per report, and your customers will get it absolutely FREE.